Return to all Bestselling Members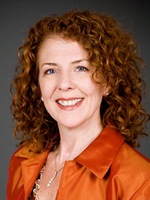 Carrie Gallant
Vancouver, British Columbia, Canada
Website:
www.thegallantleader.com
Bestseller Status: Confirmed
Carrie Gallant is an international executive and leadership coach, facilitator, trainer, speaker, and mediator, who enjoys helping her clients to achieve what they didn't know to be possible, and to uncover what they already knew deep down was possible, but were too scared to admit. She specializes in helping her clients master their personal influencing power and leadership competencies in communication, persuasion, negotiation, and conflict management, while developing and maintaining their integrity and authenticity. As an executive and former practising lawyer (Ontario), Carrie gets the challenges leaders face, and women leaders in particular.