Return to all Bestselling Members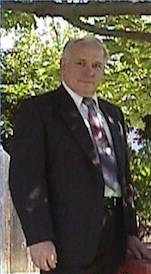 Caleb Jorge
Fresno, California, USA
Website:
www.lifestreampress.com
Bestseller Status: Confirmed
Caleb Jorge is an author, lecturer and cancer survivor. Writing is his passion. His accomplishments include many short articles published in periodicals, dealing in Philosophy, Theology, Psychology with some Metaphysics sprinkled in. His recent endeavors focus on research in health matters triggered by his own encounters with cancer.
"My blood boils when I hear from people whose lives have been ruined by the health care system, either by a pharmaceutical drug or a medical procedure that went awry and has damaged them beyond repair. They all say the same thing: 'If I had only known sooner!'"
He has taken up the task, along with his associates, to break out the good news to the victims of cancer that cancer is not a death warrant; indeed cancer is curable.
His mission is to make sure that people are informed and to know about the very latest advances in natural medicine that are producing remarkable results.