Return to all Bestselling Members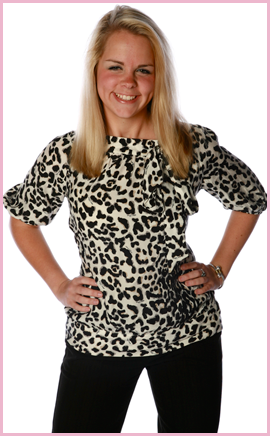 Bridget Chambers
Wheaton, Illinois, USA
Website:
www.yoursmartheart.com
Bestseller Status: Confirmed
Bridget Chambers is the founder of Your SmartHeart. Because she was using her own "smart heart" long before she founded her business, she has a real love for what she's doing. After a promising high school career and first-semester college transfer that caused more than its fair share of furrowed brows and questioning peers, Bridget became determined to shed a candid light on a generation of young adults whose age of opportunity all too often fell flat.
In the midst of falling flat herself, Bridget attended four colleges in three different states, pursued two different degrees (one of which she finally settled on), lived in five different neighborhoods, and maintained zero regrets.
The idea of utilizing one's "smart heart" was driven by the idea that the millennial generation—20-somethings in particular—have habitually adhered to the proverbial walls that surround their lives while abandoning the internal intuition and core values that they already inherently possessed.
Bridget now resides in Chicago, Illinois, where she spends her time writing, speaking, and coaching youth and 20-somethings.