Return to all Bestselling Members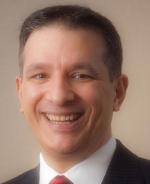 Bert Martinez
Gilbert, Arizona, USA
Website:
www.bertmartinez.com
Bestseller Status: Confirmed
Bert Martinez's acumen as a marketing and business expert is grounded in more than twenty years of advising individuals and large enterprises on sales and business development in both routine situations and those charged with risks and high stakes.
He arrived in America at age six from Cuba, and retired at age twenty-eight. Bert is also a sought-after speaker and thought leader, speaking to thousands of people each year about business and success principles.
He is CEO of Bert Martinez Communications. His practice specializes in teaching organizations about consumer buying philosophy, latest trends, and how they're applied to marketing, publicity, and business development.