Return to all Bestselling Members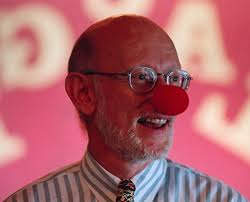 Allen Klein
San Francisco, California, USA

Email:
humor@allenklein.com
Bestseller Status: Confirmed
Allen Klein is an award-winning professional speaker who offers humor and tips about dealing with change, challenge, and stress in the workplace. Allen is the author of The Healing Power of Humor, currently in its 40th printing and ninth language translation. Allen has authored 20 best-selling books about humor as well as motivational and inspirational books about the positive side of life.
Allen has received the Lifetime Achievement Award from the Association of Applied and Therapeutic Humor, a Toastmasters Communication and Leadership Award, a Certified Speaking Professional Designation from the National Speakers Association, and is a Hunter College Hall of Fame honoree.
The way to spell relief is L-A-U-G-H. No wonder people call Allen the "Jollytologist®!"